Handmade clothes for dreamers and timeless souls. All carefully and individually crafted in a small Italian laboratory, where fairytales come alive.
Services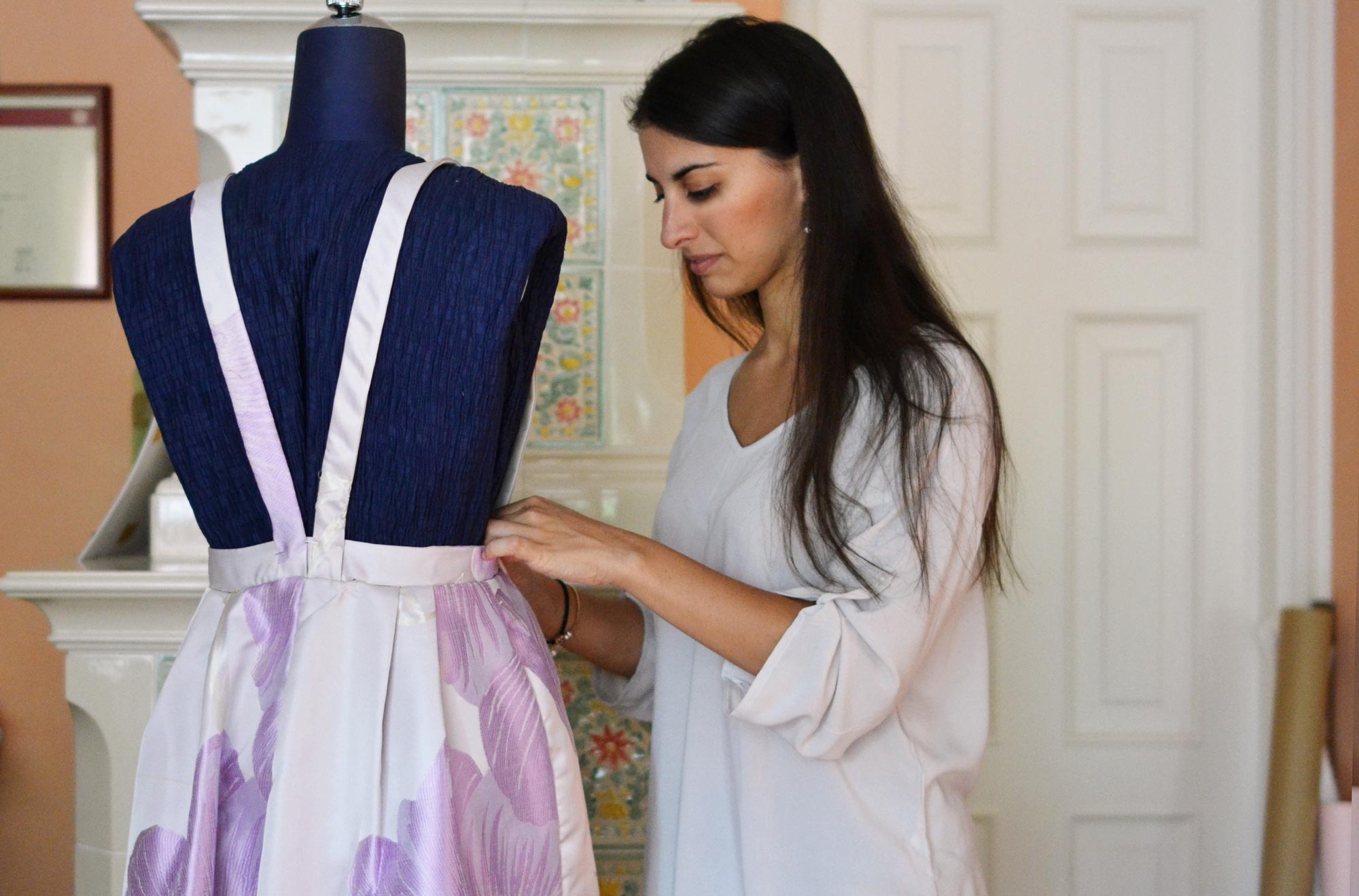 I am Marlene, the founder, designer and seamstress of Mevrian. The design, the pattern development and the construction process from cutting to finishing are all handmade by me in a little atelier in the north of Italy, near Verona. Each garment is the result of the transformation from high quality fabrics: limited edition cloths, old recycled fabrics or products from small businesses and Italian shops.
"Everytime you spend money, you're casting a vote for the kind of world you want"

– Anna Lappe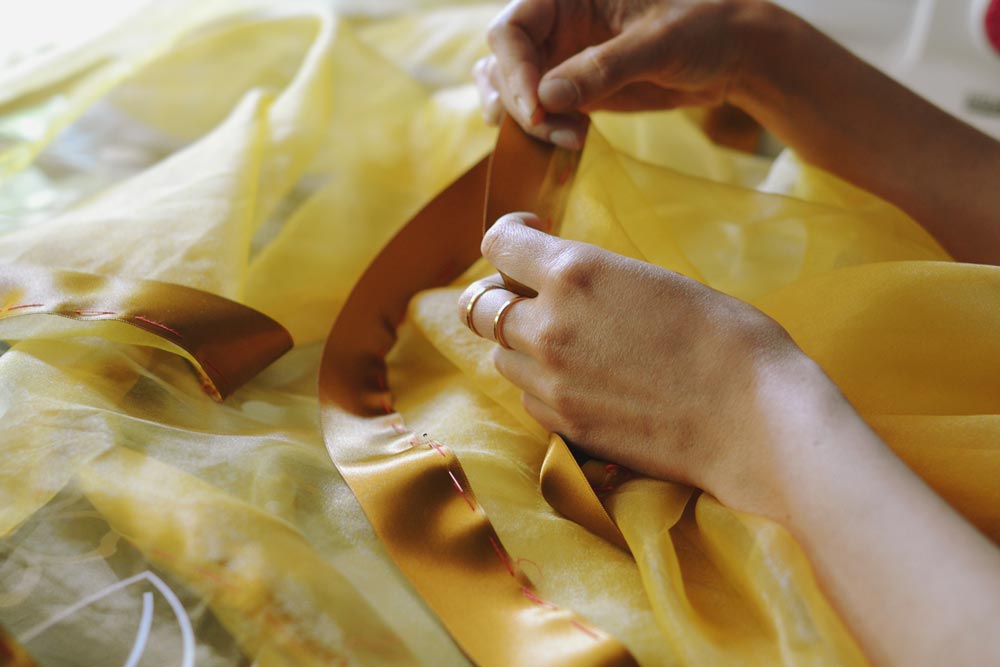 Try a unique and personal experience exploring the world of Mevrian, live the slow and precise rhythms of the sartorial sewing, rest to feel the touch of the fabrics and admire the plot and shapes, rediscovering human origins and the creative impulse of what we choose to wear, day after day.
Enter the handmade world
Artisan crafted garments are special, out of trends and fashion rules; they reflect the taste and skill of their creator, his or her imagination, opening a wider range of possible choices. They are always unique because, even if there are many pieces cut from the same design, whether intentional or by accident, they cannot be exactly alike.
They also have an inimitable trace of the one that created them that goes beyond their material existence. In their threads there are the concentration, the love and the patience that it took to make them.