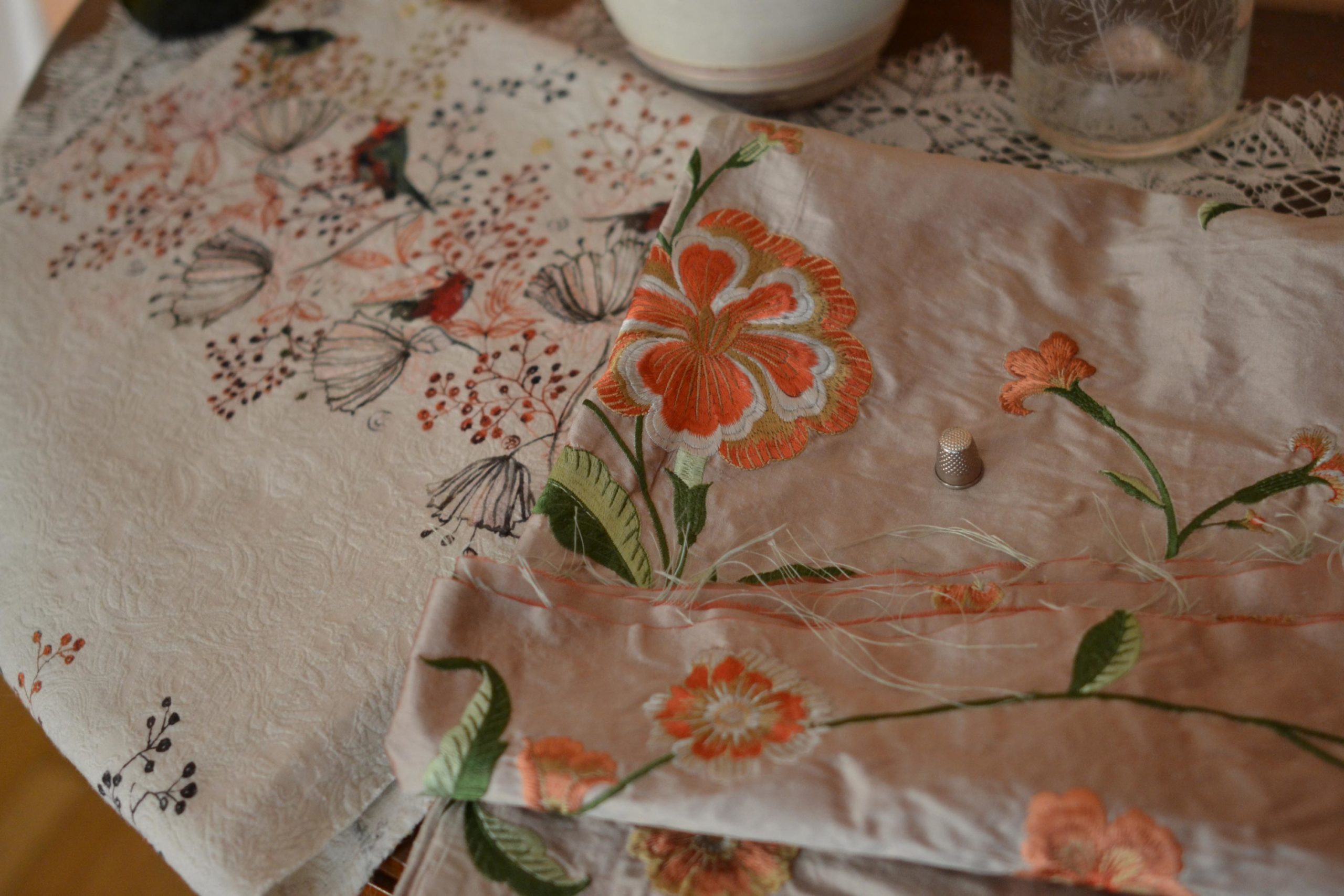 The story
"All that is gold does not glitter."

I was twelve when I first read this sentence.
I was an unpopular, isolated, awkward little girl and always felt out of place; the classic ugly duckling.
The sentence is the first verse of a poem contained in "The Lord of the Rings" which describes the character of Aragorn when he is still a Ranger, a miserable wanderer under whom the King is hidden.
Tolkien here overturns the traditional way of saying, which it is thought to derive from a verse by Shakespeare: "All that glitters is not gold", that is, not all the things that dazzle and attract us have value.
Tolkien wants to tell us: "Not everything of value catches our eye."
Not everything that is worth reveals itself.

Sometimes it hides from our eyes, which are dazzled by something else; or, simply, it doesn't seem "enough" to us and we don't understand it in all its relevance.
We can't see the King under the ragged tramp
The swan hidden in the duckling.
The Grace in each person.
In my atelier I discover and dress the hidden Grace in people
---
Grace: this is the philosophy at Mevrian's heart.
But what is Grace?
grace [from lat. gratus «welcome; grateful"]. – 1. Natural quality of everything which, due to its intimate beauty, delicacy, spontaneity, finesse, loveliness, or due to the harmonious fusion of all these qualities, pleasantly impresses the senses and the spirit.
---
I am deeply convinced that in every person there is a harmony, a unique, personal and special individual agreement between interiority and exteriority and that it is innate: a gift that we can decide to accept and make our own.
This overall vision of the Person has prompted me over the years to study, together with tailoring, various disciplines that were oriented precisely towards enhancing the innate aspects of each one.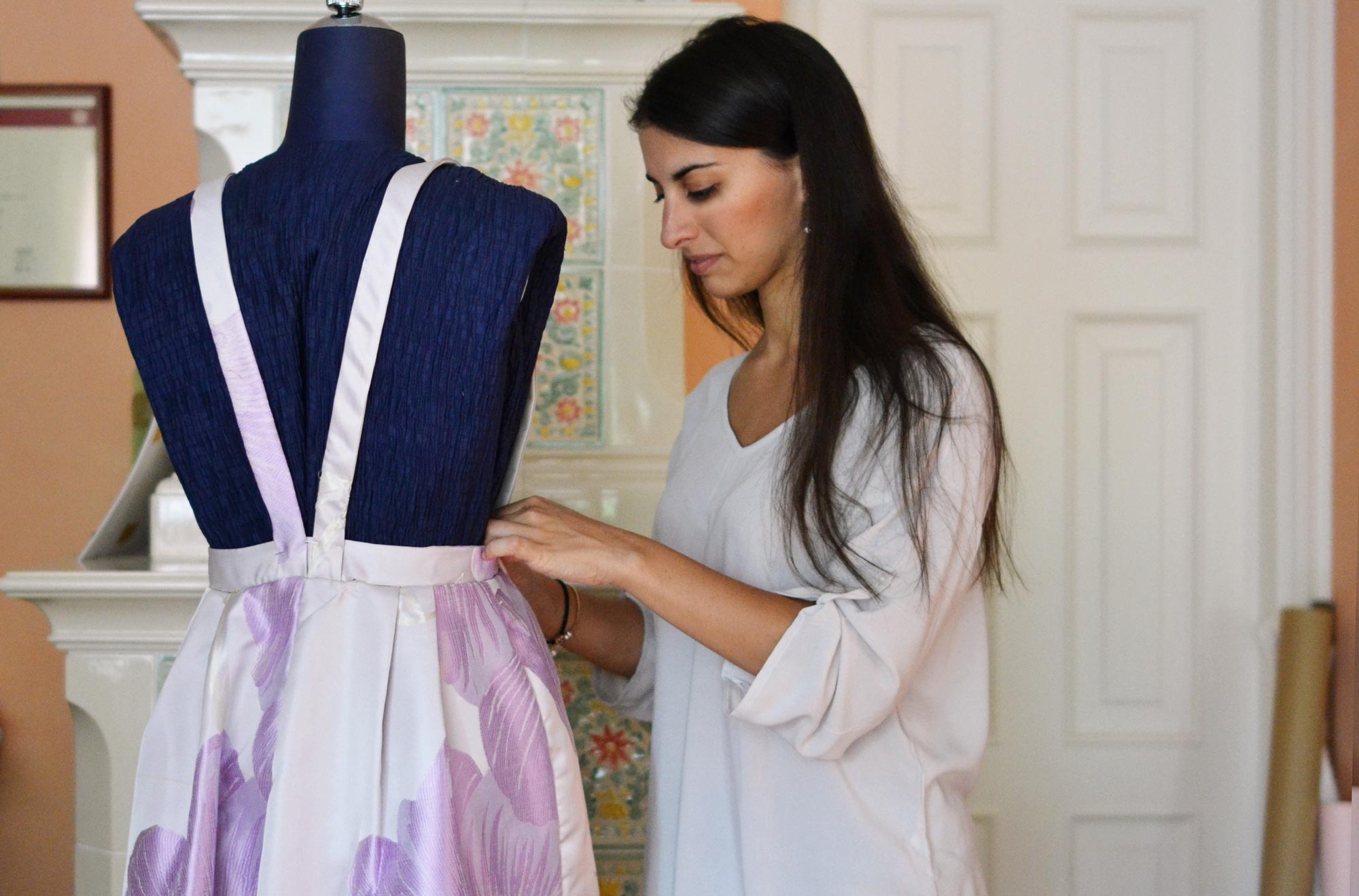 In my approach to studying and taking care of the image and clothing, I do not aim to correct defects or to re-proportion but rather to study and give value to the aesthetic, character and spiritual whole of people.
To reveal the innate Grace that I firmly believe that every human being carries with him or her, in his or her features and soul.
"Grace protects: by smoothing its wing, the swan makes an armor out of it."
(Henri-Frédéric Amiel)
Taking care of the harmony of our image and finding the perfect agreement between what resonates inside and outside of us is a powerful tool.
It allows us to be able to authentically communicate our essence, our thoughts, even without speaking.
To look at ourselves in the mirror every day and to really see ourselves for who we are, without letting ourselves be influenced too much by the fashions of the moment, by the judgment of others, by the doubts that a frenetic, confused and ever-changing world can instill in us.
Finding a way to express ourselves with our outer appearance is a powerful process that strips us bare but at the same time creates an armor: it is like putting on our power, our superhero costume and looking at the world with our selves more authentic.
Like swans, which by preening and taking care of their feathers make them water-repellent and strengthen them to face the efforts of flight; people too, by taking care of their appearance, create wings to fly.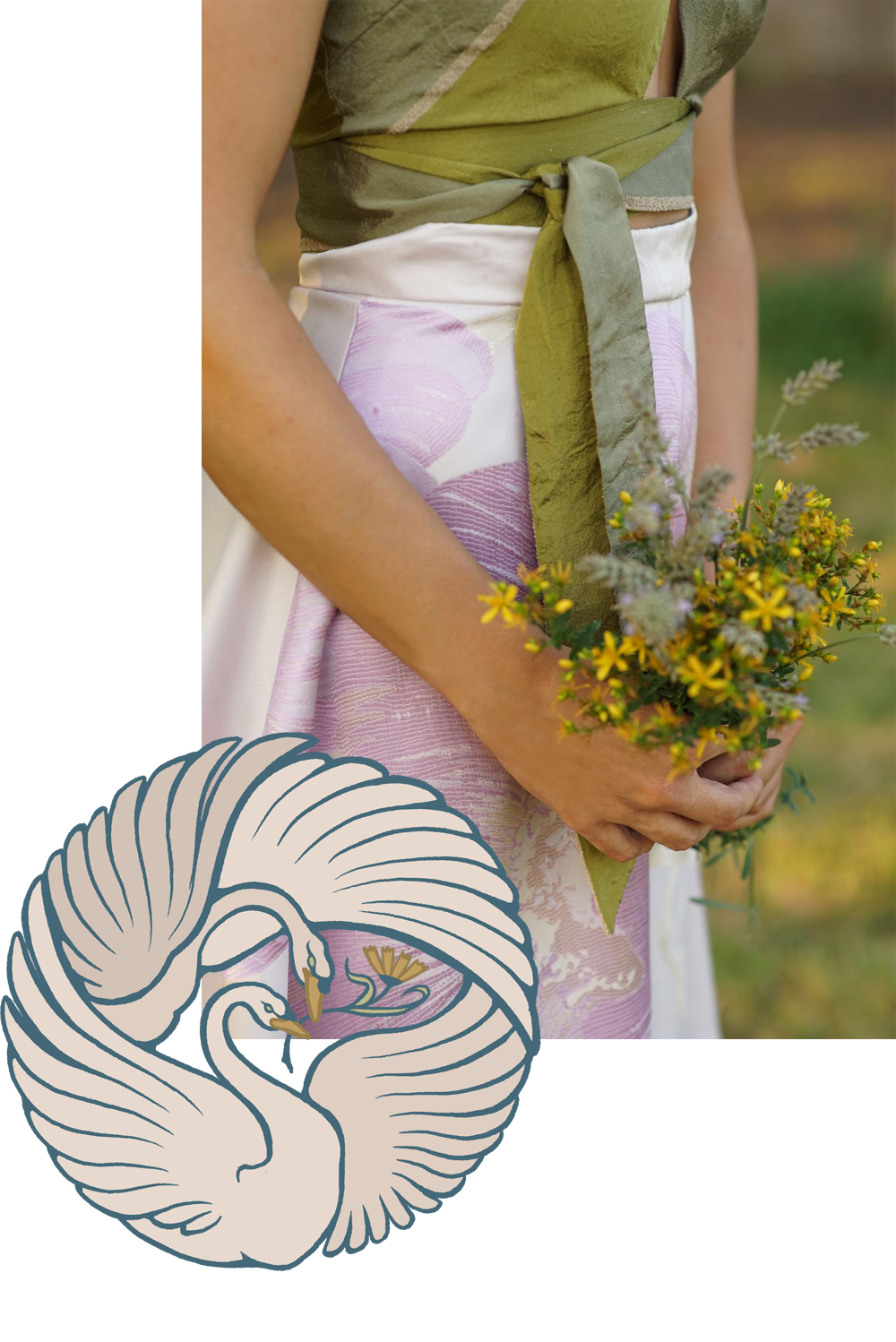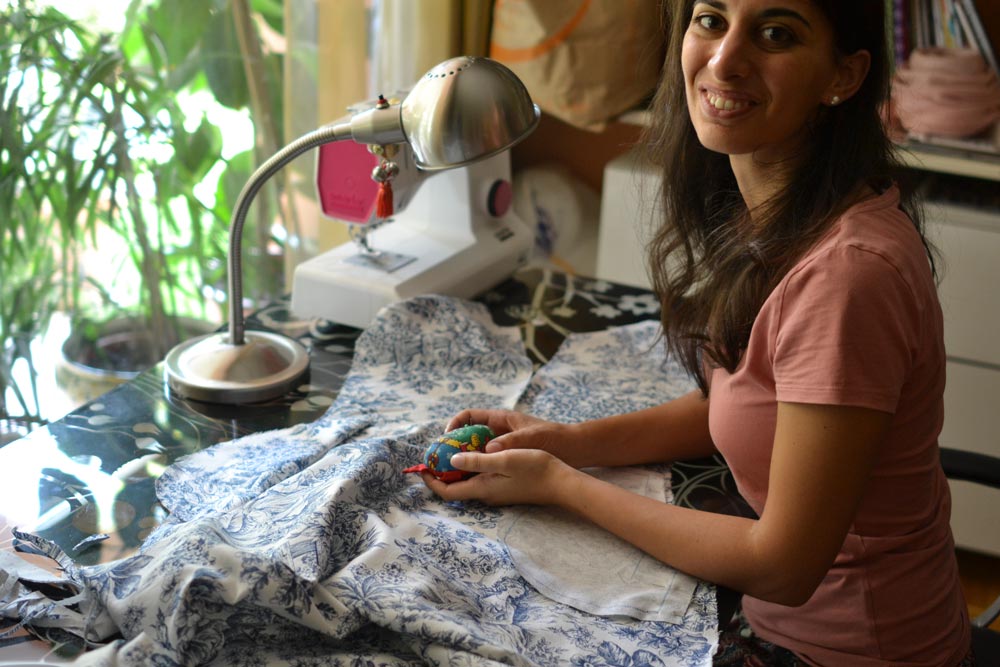 Who am I
My name is Marlene and I was born and raised near Garda Lake, Verona, the romantic city of Romeo and Juliet. I love art and books from childhood: Mevrian is the name of a character of one of my favourite novels.
After graduating in Japanese Languages, Arts and Culture in 2011 I spent six months in the beautiful Kyoto, where I lived with a family of a traditional tapestry weaver. This experience touched me deeply: Japanese people are masters in bringing out from simplicity the essence of beauty and in loving small details, everywhere.
I have been studying tailor sewing and artisan pattern drafting since 2013, after my return in Italy. At the beginning, it was just for fun, a new interesting hobby; then, day by day, it turned out in a real passion that fills every free minute I have.