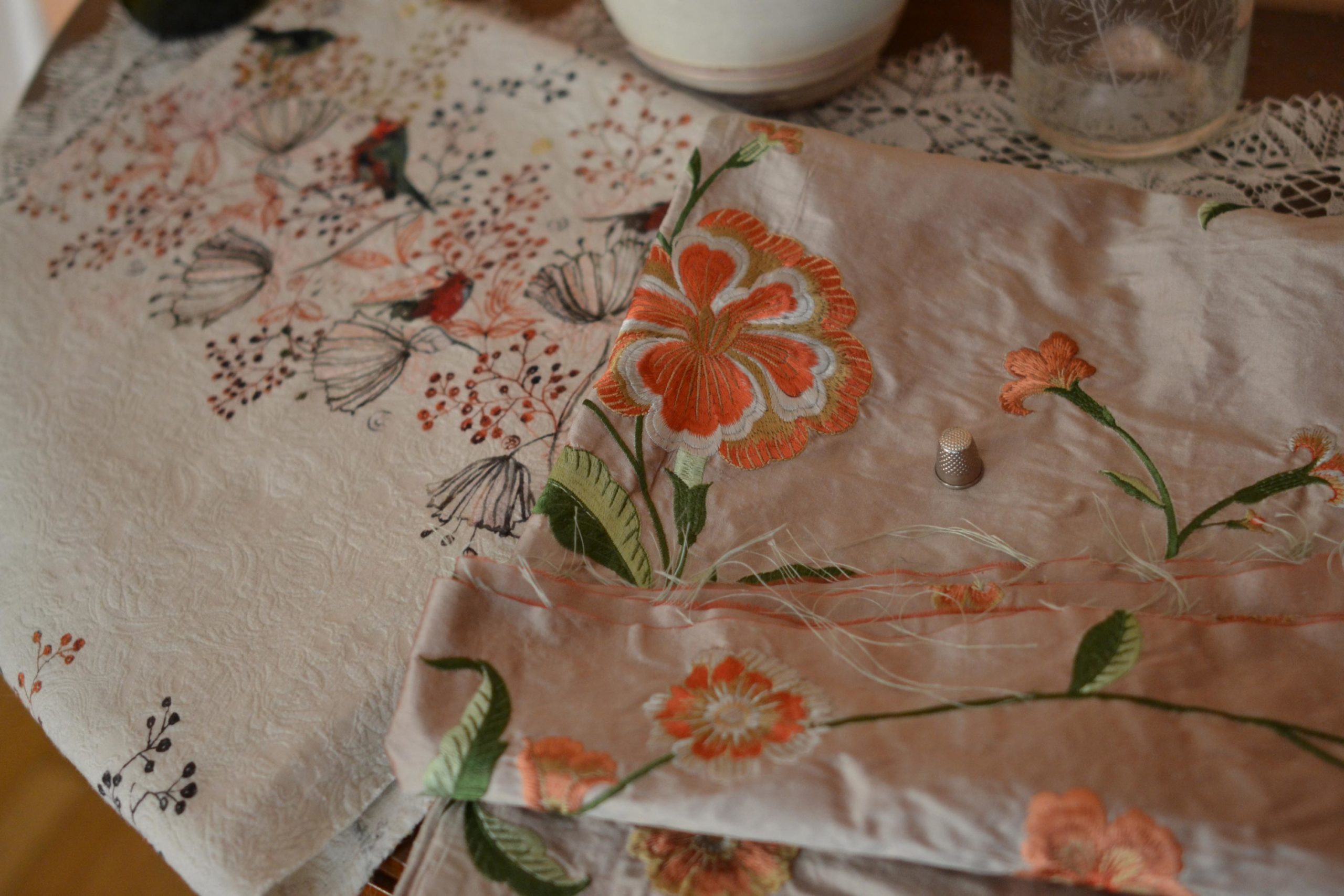 The story
Philosophy of elegance
What is elegance? I do not consider myself neither a teacher nor an enlightened about this subject, but I have my idea and I will try to explain it. The term "elegance" comes from the Latin eligere, to choose. But what have we to choose and why? Knowing how to choose is a subtle art that makes you take a beautiful challenge: in front of lots of possibilities, you have to know how to give the right value to each one of them. 
Knowing how to choose is an act of reflection that outlines who we are, what we want, what we do. Also, knowing how to choose is to pull out your own style and give shape to your life with your own decisions.
---
The designer
I'm Marlene,
an Italian girl from Garda Lake, near Verona, the romantic city of Romeo and Juliet. I love art and books from childhood: Mevrian is the name of a character of one of my favourite novels.
---
After graduating in Japanese Languages, Arts and Culture in 2011 I spent six months in the beautiful Kyoto, where I lived with a family of a traditional tapestry weaver. This experience touched me deeply: Japanese people are masters in bringing out from simplicity the essence of beauty and in loving small details, everywhere.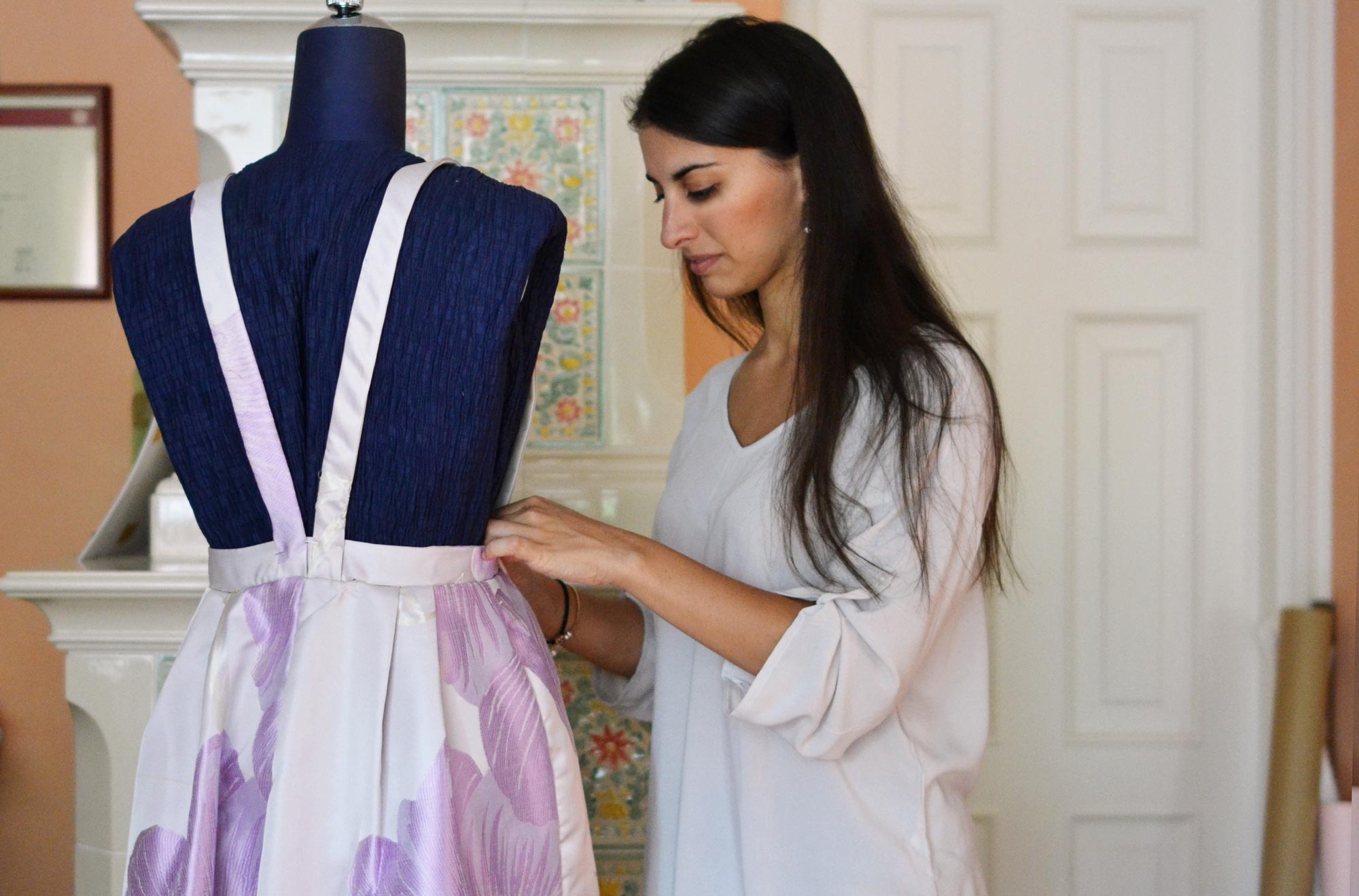 I have been studying tailor sewing and artisan pattern drafting since 2013, after my return in Italy. At the beginning, it was just for fun, a new interesting hobby; then, day by day, it turned out in a real passion that fills every free minute I have.
Environmental Ethic
Mevrian's label gives great value to the environment and to human rights. For this reason fabrics and materials are all Italian: I purchase them from small shops and local certified companies. Usually they come from italian designers' old collections' remains, vintage fabrics and last yards of handicraft productions. I never buy from sellers outside Italy because I can not be certain of where the fabric come from. Moreover, the fabrics are almost all in natural fibers: the composition is always faithfully reported in the description of each garment. 
Every inch of material left in the laboratory after the production of a garment is used to create small objects, accessories or decorations to reduce waste. Business cards are printed on recycled paper in a local printing laboratory and the shipment envelope is made with pieces or remains of sewing pattern paper and recycled craft-paper. There are available also eco-friendly fabrics and organic cotton clothings. Contact me for more info, I will be happy to help you.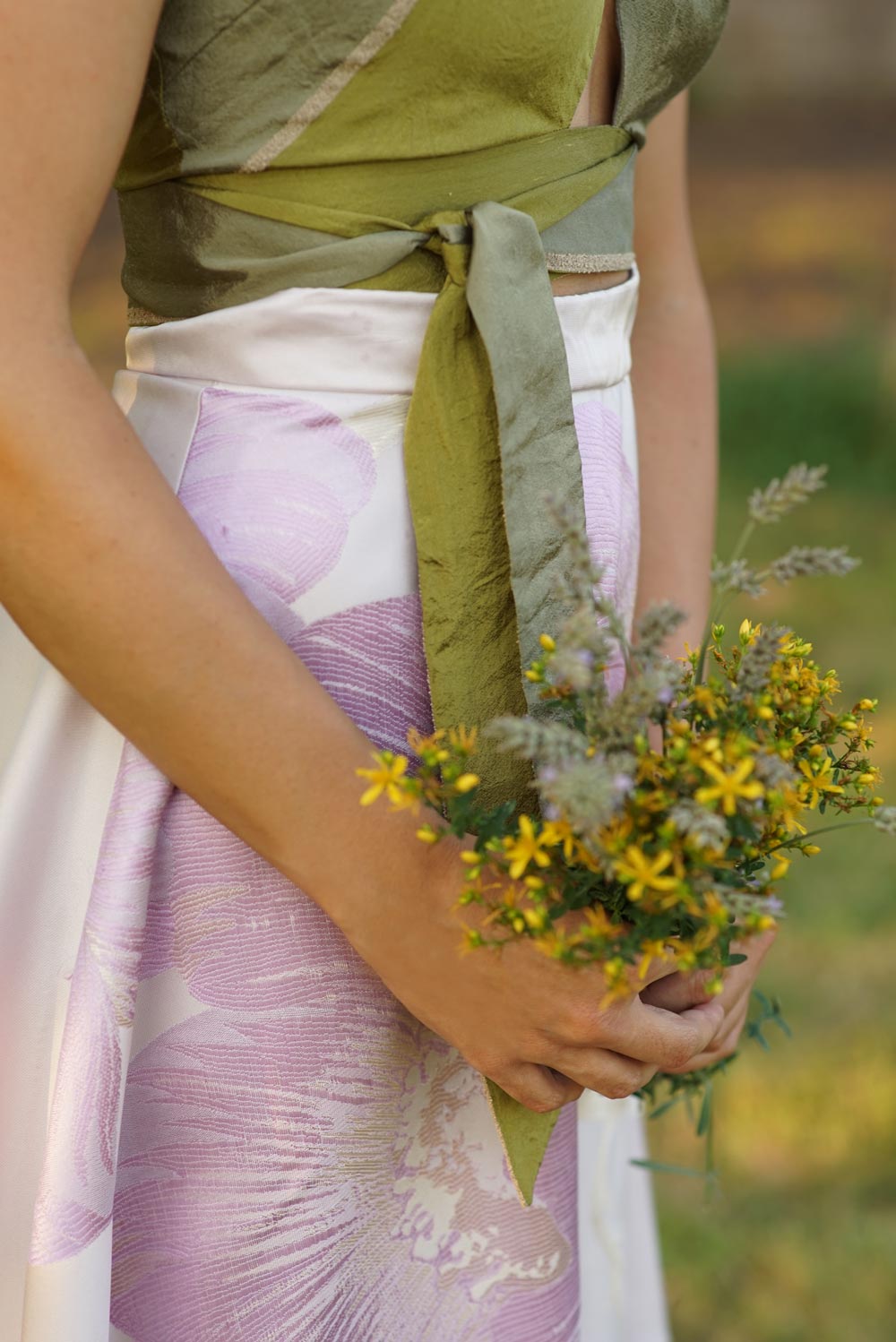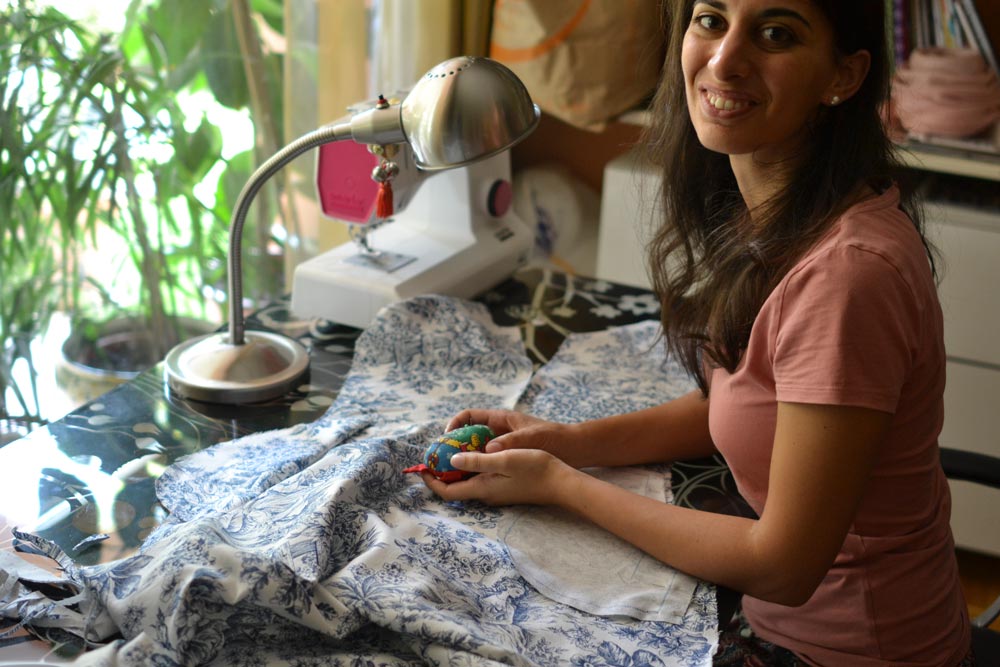 The lab
Once upon a little castle near the biggest Italian lake, now there is Mevrian laboratory: it's a small room with ancient stone walls and a great white window with flowers. Almost everything inside is old, recycled or gifted: wardrobes, tables, decorations…it's a magical place, usually full of sketches, colors and fabrics. Coming inside is like entering a tangled, enchanted garden where desires slowly take shape and become reality.